Bring You Back To Classic——Round Frame Glasses
Views: 321 Author: Site Editor Publish Time: 2020-06-29 Origin: Site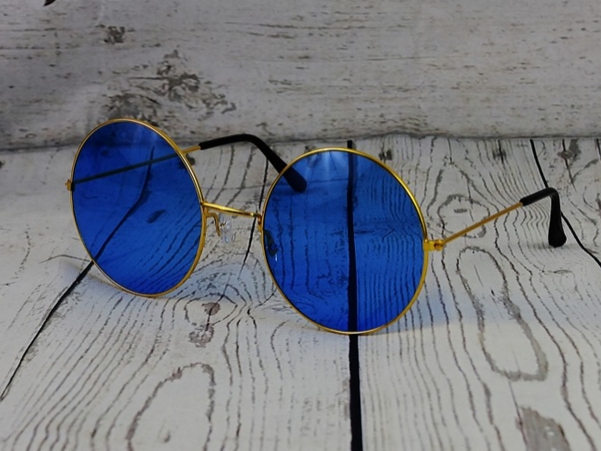 There are many kinds of frames for glasses. Let's take a look at round frame sunglasses, because it is still classic.
Common

C

lassic

F

rame

S

hapes
(1)
Fashionable
E
yebrow
G
lasses
F
rame
Eyebrow glasses frame is called eyebrow frame because the upper part of the frame is thick and the lower edge of the frame is thin, which looks like eyebrows on the face. It is one of the most popular styles at present.
(2) Thick

F

rame

R

etro

S

quare

Glasses

F

rame
The style with large frame and thick frame is also the most popular glasses frame at present. This kind of glasses does not care about facial shape. Almost trendy people with all facial shape can match this kind of glasses perfectly.
(3) Retro

R

ound

F

rame
The round frame seems to remind people of the time when glasses were just popular. Round metal sunglasses are not only a good choice for retro dressing, but also for lovely concave shape, and they are also the best-selling ones nowadays.
(

4) Large

F

rame

O

val

T

oad

F

rame
In the past, sunglasses have a large frame type, and glasses frames similar to toads are now popular. Often fashion collocation people can be seen to wear this kind of similar sunglasses, which is actually glasses frame style.
Classic

H

istory of

R

ound

F

rame

G

lasses
At the beginning of the 12th century, monks from Italy designed the first form of glasses, and from time to time, they presented different shapes and sizes. From the original scientist to the rock star, glasses look primitive. From the beginning, as a part of people's personality, glasses soon become a fashion trend for many people.
John Lennon, the first fashion model ever to wear round frame glasses, has deeply influenced people all over the world with his amazing classic style round frames. Therefore, the round frame glasses are not only a fashion accessory, but also many unique expressions and meanings.
Later Round Lens Sunglasses became a traditional classic, which inspired many artists, actors, writers, philosophers, musicians and inventors, including Benjamin Franklin, Ozzy Osborne, Gandhi, Dominique Dunne, Philip Johnson, etc.
In the 1997 Warner Brothers movie 'Harry Potter', its protagonist Harry Potter wore a pair of iconic round lens glasses. In Morgan Freeman's film 'Forgotten' in 2013, Jamie fox in Quentin Tarantino's film 'Unrestricted Django' and Samuel Jackson's time on the red carpet, there are also the shadow of round frame glasses.
How to Choose Good Round Frame Glasses

The shape of the frame will have a great influence on the overall temperament of the wearer. The thickness, square and size of the eyeglass frame will have a great influence on the beauty, temperament and even 'age sense'. Rounded frames soften the contours of the face, making people younger and more approachable. A round, thin framed glasses make people look like they are friendly, and they are getting younger.
Round frame glasses include round frame sunglasses, round reading glasses, etc. In fact, the style of glasses is nothing about good or bad, and the fashion is nothing about good or bad, only suitable or not, like or not. It is important to know what style is suitable and how to choose according to one's requirements.
Finally, there is a small suggestion that people who often wear glasses can prepare more than two pairs of glasses, such as round frame vintage sunglasses as accessories, and wearing them according to different style requirements.