How to Pick Men' s Optical Frames?
Views: 118 Author: Site Editor Publish Time: 2020-12-08 Origin: Site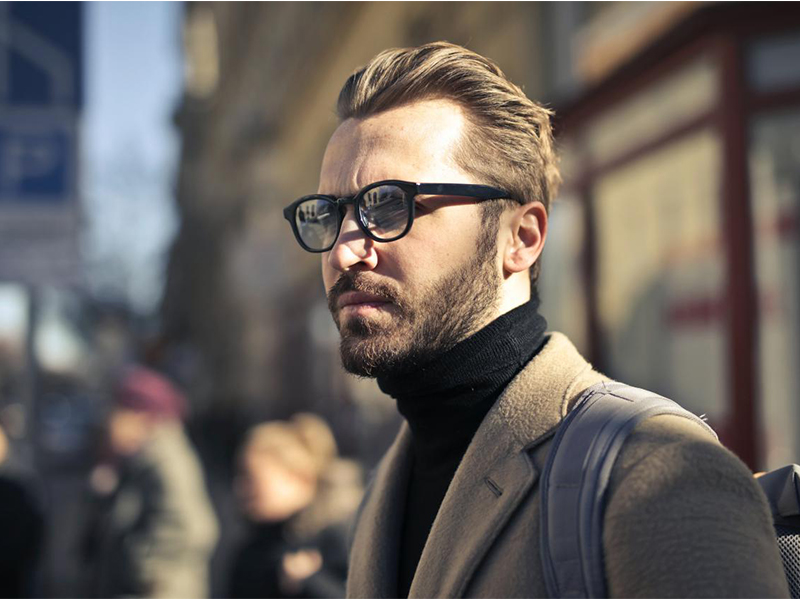 Men optical glasses can be divided into many types according to the shape, style and color of the frame, such as men cat eye glasses, men horn-rimmed glasses, oversized trapezoid glasses, etc. If you want to find a suitable men opticals frame for your office clothing, it is best to consider what appearance you want to achieve. Or you are a fashion-conscious person who wants to choose a pair of men fashion glasses. Here are some guides for you to choose the right glasses.
How to find the right glasses frame for men?
There are a few things you need to consider when buying men frames optical glasses. These include the size, shape, color, material and type of the frame. The first thing to consider is the size. It looks awkward to wear glasses that are too large. On the other hand, wearing glasses that are too tight will squeeze the sides of the head, which may cause discomfort and headache for the wearer throughout the day. In addition, if you already have a pair of glasses, there are many ways to find a frame size that suits you. You can choose to manually measure the frames you wear. But if you check the temples of the glasses you are currently wearing, you will find that measurements are already there.
Next, you need to consider the frame shape. If you don't know how to choose, there are some basic rules to help you choose the right frame. The frame shape needs to match the face shape. In general, round faces are best for more angular frames, while more linear faces are best for round frames. Most people think that cat eye glasses are designed for women, but in fact men are also suitable. The shape of men cat eye glasses is similar to that of men horn-rimmed glasses, because there are obvious brown lines extending on the lenses. The most obvious feature of cat-eye glasses is that the brown line moves upward or outward, just like the eyes of a cat.
The other three factors to consider are much simpler. As for the color or pattern, it all depends on your style. The last thing you need to consider is the type of mens optical eyeglasses frame, because the glasses rim can be a full-rim, semi-rim or rimless structure.
Optical frame

s

suitable for business men
When it comes to decorating the appearance of business men with frames, the best men optical frames are often semi-rim or rimless metal frames with rectangular or oval lens shapes. First, the combination of edges, materials and sizes is modest, which means that they are conservative rather than prominent in collocation.
In a work place that requires a dress code (whether formal or informal), suits are often black, gray, brown or navy. It may be a little rude to wear a pair of bright red men acetate glasses. In addition, due to its conservative appearance, men metal glasses with oval or rectangular lenses have become the universal standard for men' s glasses in a professional environment. This type of glasses blends well with casual styles and is very suitable for ordinary wear.
M

en fashion glasses suitable for people who pursue fashion
The frames of men' s fashion glasses have more casual or creative styles. The style of men' s casual glasses includes larger and rounder frames, mostly made of plastic or acetate.
Fashion glasses are different from other styles because they are creative and prominent. Creative shapes include oversized trapezoid glasses or men oversized aviator glasses. Because men' s fashion frames are prominent, many stylists prefer to ensure that the frame shape is consistent with the face shape.