Tips for Eyeglasses Collection
Views: 116 Author: Site Editor Publish Time: 2020-07-06 Origin: Site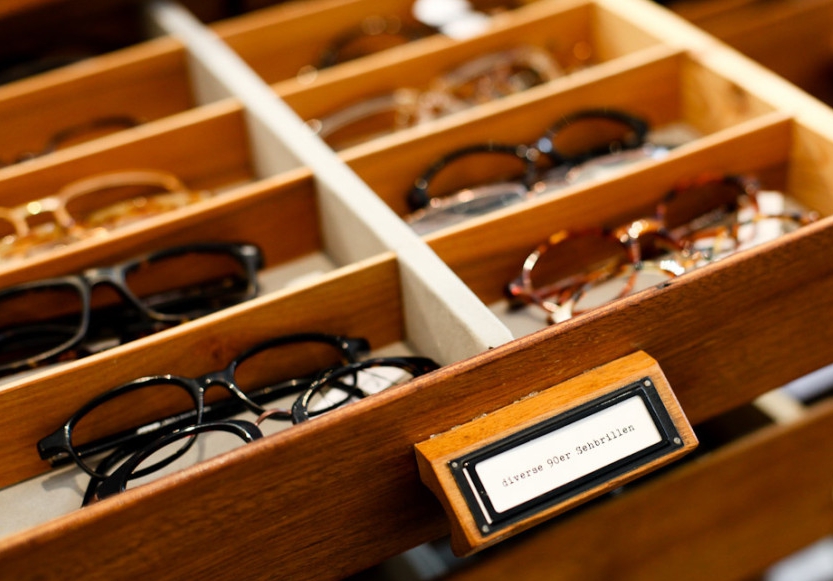 The concept of daily necessities storage has become popular in recent years. Probably because of the high house prices, people begin to cherish every inch of space. As a household item, glasses can be seen everywhere. There are many kinds of daily glasses, including high quality presbyopia glasses, fashion optical glasses, high quality optical frames, high quality reading glasses, etc. As summer approaches, the addition of sunglasses makes the eyeglasses collection become a new fashion in the household storage.
Therefore, here are 4 storage tips for your sunglasses, and let's have a look~
Eyeglasses collection tip 1: storage drawer
According to most people's habits, valuable ornaments will be put into the bedroom. And the drawer is a good place for the bedroom collection. Without affecting the decoration style of the house, eyeglasses can be neatly hidden in the drawer. If no drawer are available, adding a drawer cabinet is also a good choice.
Eyeglasses collection tip 2: coat hanger
Eyeglasses storage should not only avoid damage by accidentally knocking, but also be easy to use. It is the most cost-effective storage method to use the existing hanger collecting. If it is placed in the porch, you can use it at will when you go in and out. In order to prevent sliding, you can buy some small hook rings in the supermarket or online, and fixed them on the hanger.
Eyeglasses collection tip 3: telescopic rod
Although the telescopic rod can't catch your eye, it can adjust the length of the rod according to the size of the vacancy to create a perfect collecting place. No matter with the hook or with the grid, your fashion metal sunglasses and all other small items can be hung on the wall, which is a good use beyond imagination.
Eyeglasses collection tip 4: picture frame
If you want to have decoration function on the basis of collection, you are bound to pick the extremely good frame collection. Tie a few thin steel wires or ribbons horizontally at the back of the picture frame, and organically combine them with your high quality polarized sunglasses, which is definitely the most suitable decorative painting at home.
Finish your eyeglasses collection and come to EMMA OPTICS to continue doing contribution for your eyeglasses merit wall. Highest quality sunglasses and promotion sunglasses are waiting for you.