What Glasses is Suitable for Sports?
Views: 119 Author: Site Editor Publish Time: 2020-11-05 Origin: Site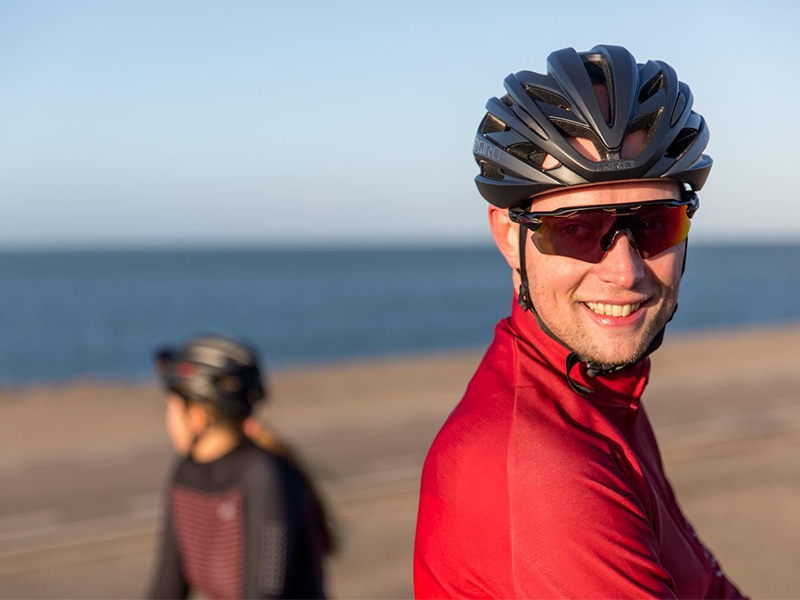 Do you participate in sports and wear sport sunglasses? Are you looking for the best glasses for sports? Have you ever felt that your glasses are another opponent? Are you worried about them breaking, falling or fogging? Whether you are a casual athlete or plan to break the world record, you can better focus on your goals through sports sunglasses.
A good vision is essential for performance at peak times. Outdoor sports sunglasses can improve your vision clarity and better correct the entire field of vision. Since they are located just above your eyes, they will not interfere with the comfort of any protective equipment such as helmets or goggles. If you encounter a storm during the game, they will not fog or gather water droplets. If you engage in a confrontation sport, they will not be knocked out (stepped on) like traditional glasses.
Sporty sunglasses can be friendly to athletes. In fact, for some sports, they can be even safer. From baseball to badminton, any sport that involves hitting will cause damage to your eyes. Contact sports or sports in direct contact with other athletes also pose a risk of injury. Even if you swim alone, it is actually one of the sports with the highest rate of sports-related eye trauma.
Sports goggles or glasses can create an obstacle between eyes and danger, such as other athletes, flying baseballs or swinging rackets. Because they are created on the basis of sports, they avoid the problems of ordinary glasses. In addition, you can get pairs made specifically for specific sports, such as water sport sunglasses, outdoor sports cycling sunglasses. Some are designed to fit comfortably inside the helmet, while others surround and provide UV protection on the side. Swimming glasses can protect your eyes when opened underwater. Ski goggles should be worn on slopes to reduce glare and protect eyes from strong ultraviolet rays; baseball players, anyone playing hockey or other sports, should always wear face masks ("cage" or transparent polycarbonate covers). Fast moving objects may hit your eyes.
What if your vision is not so bad? Unfortunately, many athletes who require minor vision correction choose to skip vision correction. However, you can still benefit from wearing glasses during physical exercise. Even if you don't need vision correction at all, you do need UV protection.
Colored lenses are another option that everyone can use. They have many different colors and can provide better visual effects under certain conditions. The green hue is best for baseball because it can increase the contrast while maintaining the correct color balance. If you want to ski on a sunny day, wear amber or red lenses, which work well in bright conditions, but will change the color balance. Yellow and orange lenses can filter out blue light, providing a clearer view in low light conditions or indoor sports. Or, just a pair of sports polarized sunglasses helps a lot.
Sports glasses are specifically designed to: be worn safely and comfortably during physical exercise; keep your eyes safe; enhance your field of vision and give you additional performance advantages in your favorite sports. In most sports, vision drives performance. Therefore, to stand out in the game, you should ensure that your eyesight is at its best.
Sports vision experts agree that sports glasses can have a profound effect on sports performance. Therefore, many professional sports teams will hire ophthalmologists of sports vision experts. Experts agree that if athletes wear protective glasses, such as goggles with polycarbonate lenses and acetate sports sunglasses, they can avoid most sports-related eye injuries.
Regardless of which method you choose to correct your vision in the physical activity, make sure to have regular vision checks. If you can't see your best score, you can't perform best in the game.