What's the Best Sunglasses for Driving?
Views: 145 Author: Site Editor Publish Time: 2020-12-24 Origin: Site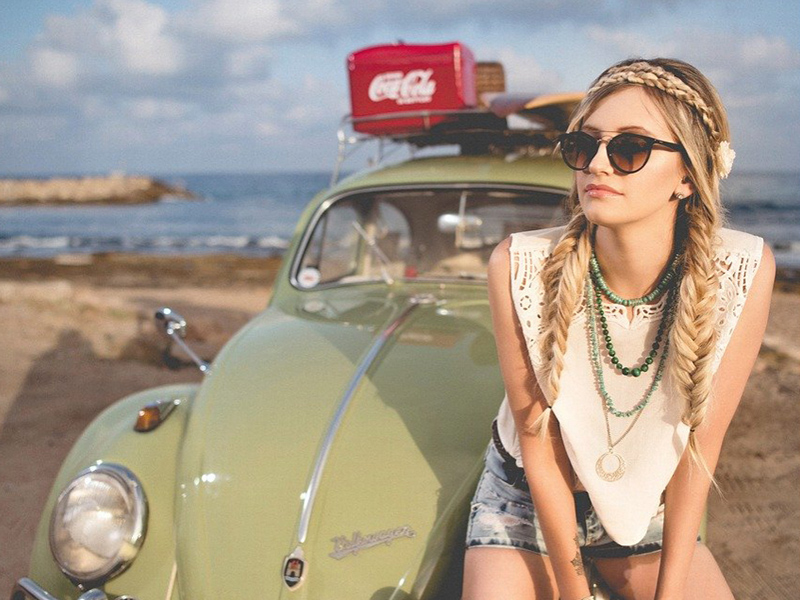 Driving sunglasses can be seen everywhere at present, no matter they are used for beauty or to block the dazzling sunlight. Today, let's talk about this new fashion item——driving sunglasses.
Why to buy driving Sunglasses
After wearing anti blue light blocking glasses, you will find that the glare on the road is greatly reduced, so you don't need to squint to drive. The sun is dazzling all year round in the morning, which is the main cause of dangerous driving. In addition, this glare is usually reflected by snow, puddles, your hood or the car in front of you, and directly obstructs your vision. What's more, it often causes traffic accidents. However, these accidents can be easily prevented by wearing polarized sunglasses!
Factors to be considered in selecting driving sunglasses
When buying anti reflective sunglasses, don't just look for trendy designs or the cheapest pair among your favorite fashion brands, but also consider their usability. What factors should be considered to ensure the most suitable and safe driving polarized sunglasses?
Are their lenses completely shielded from sunlight?
What color are their lenses?
Have they passed the sunglasses standard of your country?
Are they a new pair of glasses?
Are they polarized?
Precautions for choosing driving Sunglasses
(1) Frame size
Frames are crucial for outdoor sunglasses because they protect the lenses in all directions, not including oversized fashion frames. They may be the leading trend this year, but at the same time they may cause damage to your peripheral vision, which can be dangerous when driving.
We recommend that you choose a suitable frame, such as pilot or surround. These driving sunglasses are often used in the professional racing industry because they provide sun protection from all angles.
(2) Lens tone
Sunglasses come in a variety of lens colors, but some fashionable lenses are not necessarily suitable for driving. This is mainly because bright colored lenses (especially pink, blue and green) can cause discoloration of objects, which can be dangerous when you see road signs, traffic lights and potential hazards!
Therefore, we suggest you buy a pair of polarized driving sunglasses with gray or brown polarized lenses! No matter what color you want to see, these lenses will not change your color vision and ensure your driving safety to the greatest extent.
(3) Lens Coating
General lens coating has many functions, including scratch resistance, back anti reflection, anti-glare, anti-stain, waterproof and dustproof. So we recommend that you add a multi-functional coating to all your outdoor sunglasses, as it is tailored for the driver.
Emma optical is an online eyewear business which you can add your prescription to any of our eyeglasses, whether they are driving sunglasses or optical glasses. All you need to do is buy our prescription driving sunglasses or optical glasses on our website. Then select the frame you like and click "Add prescription". We have all kinds of lenses, whether you need single vision, zoom, distance or driving. So come to Emma optical to choose the right driving glasses for you.