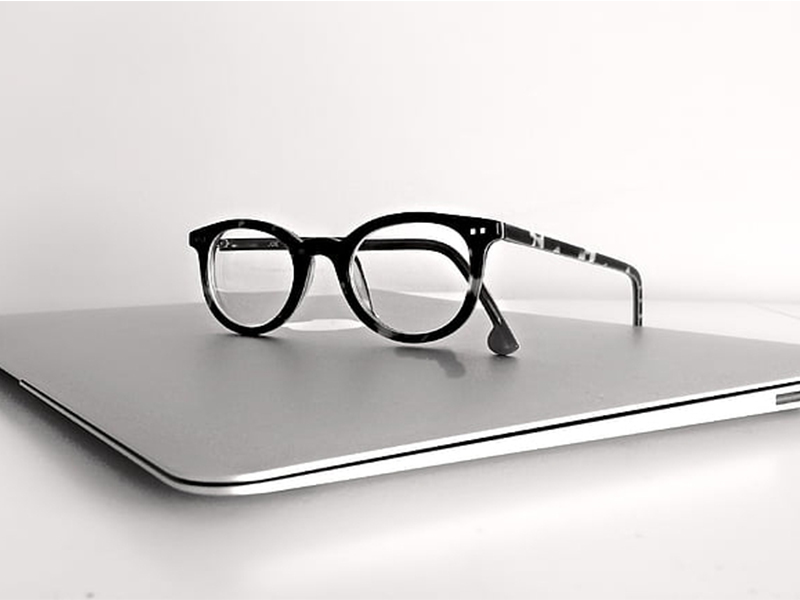 Have you ever considered buying cheap reading glasses online? Or have you ever been tempted to buy cheap sunglasses at a shopping mall? Why are you willing to spend hundreds of dollars on high quality reading glasses when cheap ones look just as good?
Although we all want to avoid spending money recklessly, this seems to be a good deal when buying cheap reading glasses while it is not true actually - you may save money in the short term, but the products often fail to meet your expectations. You even don't know that some cheap reading glasses will accelerately hurt your eyes.
If you have no choice but to buy cheap reading glasses for some reason, you need to pay attention to the following 10 things.
1.Know what is price reduction
Online retailers of cheap reading glasses often say they can offer low prices not because of poor quality, but because they don't have the related fees of "physical store", such as high rents paid in retail shopping areas.
However, their low price is just because they can't provide a qualified eyeglasses manufacturer with personalized customization and professional knowledge. Instead, you need to choose a frame and lens for your cheap glasses and think they are the best one.
2.Beware of the saying "the same top quality"
Marketers of the cheapest reading glasses may claim that they offer the same quality glasses you buy from your local eye care professional.
How can they be sure?
In fact, there are significant differences in scratch resistance and optical properties between different lenses and lens coatings. Also, the comfort and durability levels between different frames are entirely different - even between frames of the same brand.
In addition, many online retailers that sell cheap reading glasses make lenses in their own optical labs, rather than using an optical lab that specializes in providing this service to professionals. Although you can use the glasses more quickly, in some cases the quality of the products will give a big discount.
3.More choices are often not better choices
Online retailers of cheap reading glasses point out that physical stores cannot meet their huge demand. This may be true. However, how many of these hundreds or thousands of frames are suitable for your head and face? Who can help you choose?
4.Virtual and home try-ons can't insure satisfaction
If you buy cheap reading glasses online, you can usually use the "virtual audition" function. However,the frame of virtual audition may look larger or smaller than the actual size, and the color of the picture may be significantly different from the actual color displayed, which is not uncommon.
Even if the online retailer will send you a sample of lens frame for trial before you buy it, you don't know if the glasses will be too heavy with prescription lenses.
None of these potential problems will occur in the good quality reading glasses because they can be avoided by wearing glasses in person.
5. Detrimental more than beneficial
Cheap sunglasses sometimes as like as two peas, but they may also do more harm than good.
Two different pairs of sunglasses may look (or even feel) the same, but the degree to which sunglasses protect the eyes from harmful ultraviolet (UV) rays from the sun is independent of the color or darkness of the lenses. Cheap sunglasses-including those labeled "polarized" and "100% UV protected"- often allow harmful near and blue light to penetrate and damage our eyes.
If you use top quality sunglasses, eye care professionals can explain which sunglasses are the best choice for your outdoor activities and visual needs.
6.Cheap reading glasses can cause eyestrain
If you're in the presbyopia stage, cheap reading glasses sold at discount stores can really help you see clearly at close range, but their optical quality is usually not as good as a pair of glasses customized for computer use and reading.
In addition, cheap reading glasses often fail to protect the high-energy blue light emitted by computer screens and other digital devices.
7.Cheap eyeglasses frames can cause skin irritation
Some cheap frames may look more expensive visually. But they are generally made of low-grade materials. Due to cheap metal frames usually contain nickel alloys, they can irritate the skin over time. Other metal frames can also discolor your skin.
What's more disturbing is that cheap spectacle frames and cheap sunglasses are occasionally removed from the market because they contain lead paint or other toxic substances.
8.Can you be sure sellers or cheap glasses will be around tomorrow?
The quality assurance of glasses and sunglasses is usually the same as the reliability of the retailer that provides them. Are you sure you can trust an online company or a kiosk in a shopping center to provide warranty for their cheap reading glasses?
9.Is it possible to buy two glasses at the same price?
Low prices usually give people the impulse to buy more. But if it doesn't last for months, is it really necessary to pay for it?
What if the quality of cheap reading glasses and sunglasses you wear is not as good as you think? What are you going to do?
10.Cheap eyeglasses and sunglasses can rob your eyes
Although you can see clearly with cheap reading glasses, can it really protect your eyesight to the greatest extent?
A knowledgeable optician can provide you with a comprehensive overview of the latest developments in eyeglass technology, including:
Photochromic lens
Progressive lens
Computer glasses
Antireflection coating
Impact resistant (polycarbonate) lenses
Sports glasses
Sunglasses
You may only need to buy one of these products to protect your eyes from injury and harmful radiation in the best possible condition.
So, if you or your family need glasses and you want to be as valuable as possible, what can you do?
Give up choosing cheap reading glasses and put them into the arms of oem high quality reading glasses. If you can take advantage of your vision insurance benefits, learn more about the warranty terms and conditions, and ask about possible discounts for multiple purchases, you can get a pair of top quality reading glasses at the lowest price.